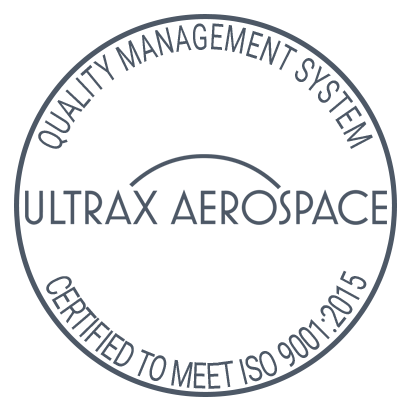 The employees at ULTRAX AEROSPACE INC. are each committed (as if lives depend upon it) to the Mission, Vision, and Values of the Company.  Setting this as the foundation for every action will result in quality beyond industry standards.
ULTRAX employees each recognize the importance of consistently and reliably creating explained and expected outcomes, and continuously improving our Quality Management System.
Mission Vision and Values
Our Mission
We create the mission critical support solutions demanded and needed by discerning customers.
Our Vision
Customers demand and need our extraordinary support tools and solutions.
Our Values
We build strong relationships with our customers and with one another based on fundamental
values:
Customer Empathy (Focus) – Our passion for our customers' satisfaction drives our resolve to address problems perceived by ourselves or by our customers.
Integrity – We build our value by competing fairly and conducting our business in a professional manner that reflects favorably on our company and on one another.
Accountability – We set high performance expectations and hold ourselves accountable for the quality of our work and the results we achieve as individuals, as team members and as a company.
If you need support or assistance, please call us 1-800-214-7971 or email [email protected].